Hi, all.I am trying to use NonGadget 10.5(1) sample with UCCX lab.
Non gadget sample there is located on local web-server. I tried to do this from 10.10.20.120 - with the same result.
When I am trying to sign in - I get an error in response:
XMLHttpRequest cannot load https://hq-uccx.abc.inc:8445/finesse/api/User/Agent001. Response to preflight request doesn't pass access control check: No 'Access-Control-Allow-Origin' header is present on the requested resource. Origin 'http://localhost:81' is therefore not allowed access.
Requests are here: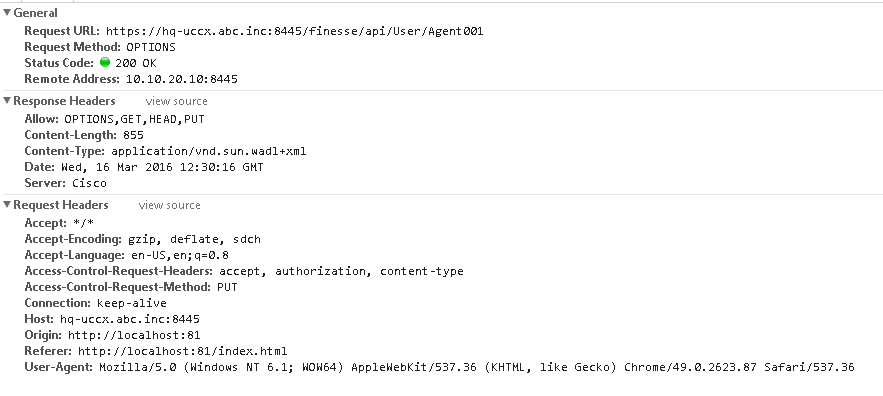 What could be the reason of such behaviour?
I guess - something wrong with response? And header 'Access-Control-Allow-Origin' is missing?
With regards, Yuriy.